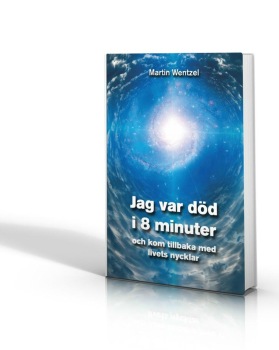 Click on one of the links below to buy Martins book! (Only available in swedish for the moment)
Adlibris
Bokus
Livsenergi
Paneter
Vattumannen
Tanum.no
Do you wish to buy a signed copy of my book? Please send your name and address to wentzel.martin@gmail.com
Price per signed copy: 300 Swedish kronor shipping included
Payment through swish: 123 00 93 120 or Bankgiro 284 - 897

If you live abroad and wish to buy a book, please contact me wentzel.martin@gmail.com
Short presentation of the book (back cover)
Why do I attract partners, friends and co-workers with a certain kind of behavior all the time?

Why do some people get mistreated, bullied, betrayed and abused - and not others?

Why do I always encounter the same kind of problems and conflicts?

I don´t understand why I cannot leave my partner that is treating me so bad and with no respect? What kind of force makes me stay in this type of relationship?

I wonder why our children are feeling so bad after the divorce that went so smooth? They never heard a bad word between us.

How come some people can create their dream partner and dreamlife mentally with their imagination and simply attract this into their life. When others fail to do this – even if they seem to have the same prerequisites?
Martin Wentzel was declared dead for 8 minutes after a serious accident in 1986. He left his physical body and was transferred into other dimensions of life. On the other side, in the light he met transparent light beings that gave him the "keys of life". In other words - the knowledge and insights that we must have to be able to live our lives in our full power and potential – as it was meant from the beginning.

You now have the opportunity to join me on a journey into the light.
Into a higher consciousness, where you will be able to change and create your life and your relationships - in a way you could never imagine.